By waterproofing concrete, masonry, and other cement-based materials, you're prolonging the lifespan and durability of the entire structure. Whether it's preserving a cinder block wall, a concrete floor, or poured concrete walls, keeping water out of concrete is a great way to improve its longevity. Some parts of the country even have building codes that require these structures to be waterproofed. A high water table or building area that's more susceptible to flooding because of large amounts of rain can determine how strict these waterproofing codes will be. All substrates in high-rise buildings have to be waterproofed, because they're load-bearing walls for extremely heavy structures where a material breakdown would be unacceptable.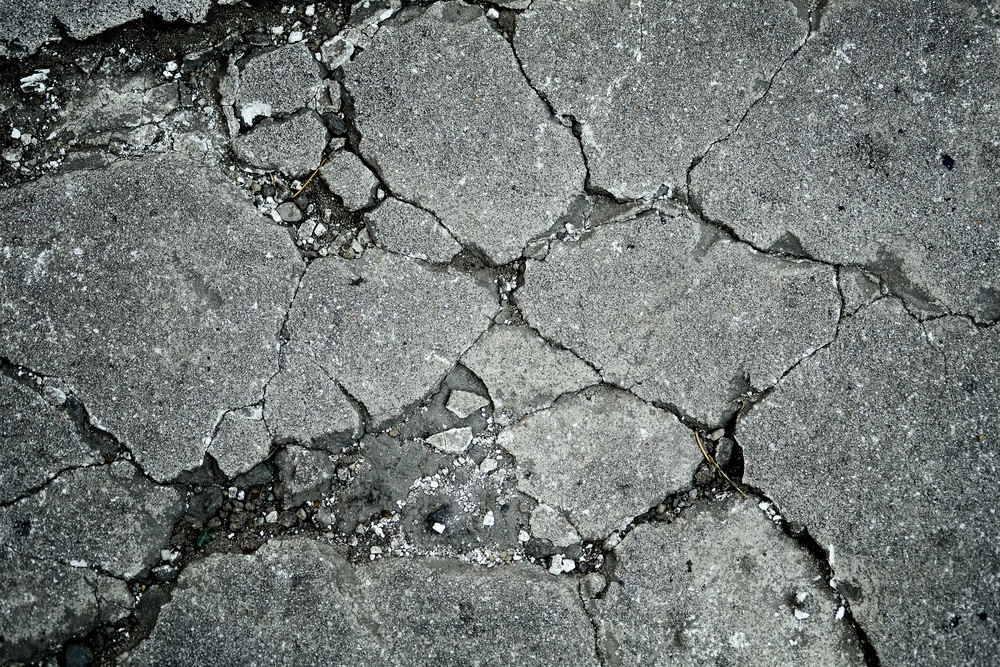 What Happens to Concrete When It's Exposed to Water
When water gets into concrete, it doesn't just look bad. It also gets weaker. You might have seen surface damage on a sidewalk or old mortar. The concrete starts to erode, which exposes the matrix materials and the base concrete. In extreme cases, the water will destroy the concrete more quickly. But, it usually takes a few years for the degradation to become visible. If you notice any damage on the concrete's surface, you can be sure that the underlying structure is damaged as well. That's why concrete waterproofing is necessary for maintaining its strength and appearance.
If you have a concrete garage, patio, or driveway, you should protect it with a good water sealer. By adding this protective layer, you can slow down its degradation while also minimizing the buildup of stains caused by mildew, mold, and leakage from automobile engines. A good sealer can also make the surface more durable by preventing freeze-thaw damage, corrosion, and spalling (which can happen when small pieces start to break away due to abrasion or natural aging).
When You Should Waterproof Concrete
When it comes to concrete waterproofing, there's no "one size fits all" solution. It usually depends on the size, location, and function of the surface. Floors and other horizontal surfaces can benefit from waterproofing, because they're often close to a property's foundation and are more susceptible to flooding. It's also a good idea to waterproof patios, porches, and other surfaces that experience a great deal of rain and groundwater exposure because it can prevent wear and prolong their lifespans.
Waterproofing concrete can prevent a number of serious problems, especially if it's used for flooring. When groundwater seeps through a concrete floor, it can cause them to crack or buckle. This can lead to flooding and other serious issues. You will eventually have to replace the entire floor while also paying to repair any issues that may cause it to happen again.
What You Should Do Before Concrete Waterproofing
Before you waterproof concrete, you want to make sure the surface is clean and dry. Use a scraper to remove any old paint as well as any wall and floor coverings. Sweep the entire surface to make sure no dirt is hiding in areas that can't be seen. And if you need to, use a mixture of soap and warm water to scrub walls or floors. Make sure you rinse the surface after you scrub and allow it to dry completely. Patch up any holes with a hydraulic expanding concrete mix, which you should dry for at least 24 hours. You also want to tape off anything that extends onto the floor or walls (including stairs and electric boxes).
Types of Concrete Sealers
There are two main types of concrete sealers, which include the following:
Penetrating Sealers — Made of different substances (such as silicates, siloxanes, silanes, and siliconates), these types of sealers are designed to permeate concrete. This creates a strong chemical barrier, which is why they're often referred to as "impregnating concrete sealers." These sealers are only available from professionals, and they can be more expensive. They will last much longer and won't change the concrete's appearance.
Film-Forming Sealers — These types of sealers are designed to protect the concrete with a layer of epoxy, acrylic, or urethane. It can give the surface a wet look or glossy finish, but it wears more quickly. So, you will have to apply it more frequently.
When it comes to concrete waterproofing, you can choose from a number of different coatings, finishes, sealers, and membranes. If you're looking for one of the best places for concrete waterproofing in Los Angeles to help you to determine the best solution for your specific needs, be sure to get in touch with the Fiber Coat Deck Company.