Horizontal surfaces that are exposed to the weather can be hard to waterproof, because the low slope can create areas of standing water. Freeze and thaw cycles in colder climates can create additional problems. Not to mention, the continuous amount of foot traffic that it must endure. Fortunately, there are products that can seal everything from pool decks to high-rise balconies. Whether it's a small patio or a large rooftop deck, the goal is the same. You want to direct the water flow away from the deck while keeping the surface dry.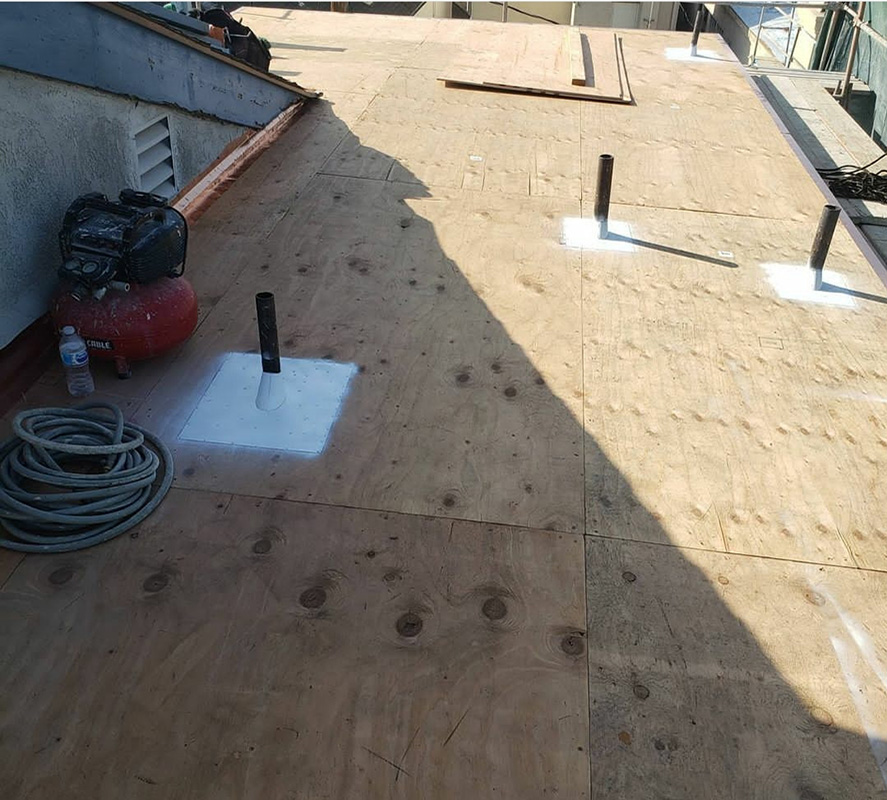 Waterproofing Your Deck Surface
The top of the deck is where the waterproofing process starts. Some composite boards that won't warp or rot may not need extra sealing or deck waterproofing. But, if you have a wood deck, having that extra layer of protection would be beneficial. The most common types of deck waterproofing at the surface level include the following:
Sealers — If you have a wood deck, it needs to be properly maintained and sealed. Applying a clear sealant will keep the water from seeping into the surface, which will reduce the risk of rot. The water will bubble up on your deck like it would on a waxed car. If it doesn't, it's probably time to seal it again.
Coatings — Deck coatings are made from liquid polyurethane, latex, enamel, acrylic, or some other material that's used to resurface the deck, which makes it waterproof. To add a new layer of coating, you will need to clean and prepare the surface. But, they can be hard to apply and may peel more easily.
Vinyl Membranes — On-deck membranes are a type of waterproof flooring that can be made out of materials that are resistant to mold, mildew, and UV radiation. They're even more slip resistant, which is often lacking in other types of deck materials. While they cost more than sealers, they don't need to be re-applied on a regular basis.
Be sure to speak to a professional for more information about the best type of deck waterproofing system for your property.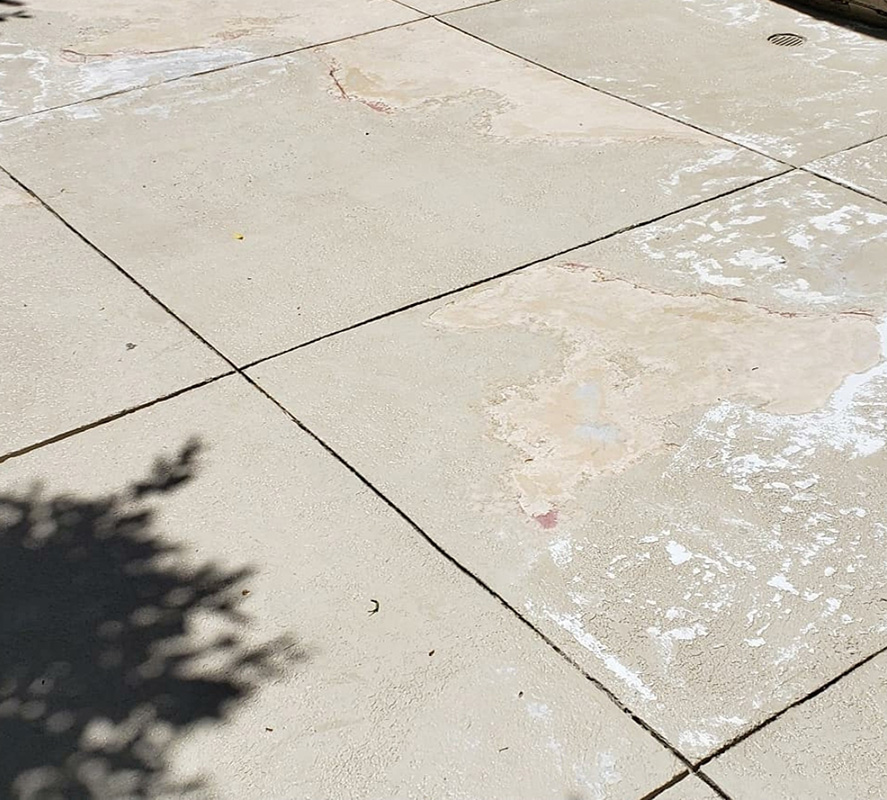 Our Waterproofing Deck Coat Process
Our coating process is an extremely tough, metal lath reinforced fiberglass deck coating system that is designed to be used over new and previously coated plywood and concrete walking deck surfaces. It provides a durable, waterproof deck surface that is resistant to UV degradation and freeze-thaw cycling, while providing a Class-A and one hour fire resistive assembly. Best of all, the system has been formulated to be the one of the fastest systems of it's type on the market, with typical installations being completed in 1-2 days; fast installation keeps labor costs down, customers happy, and construction schedules on track.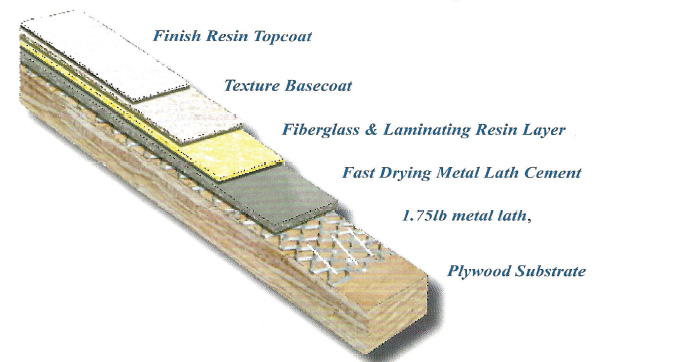 Our three-step deck coating system is designed to be used over virtually any walking surface. It can be in­stalled over new areas such as con­crete as well as previously coated plywood. We can also apply a coating over other deck coatings such as Magnesite, Diato, Elasto­meric, Epoxy Stone, tiled decks, etc. The composi­tion is a high quality water-based acrylic which allows it to dry fast and be walked on in between coats. This coating system has been applied to deck and stair sur­faces since the early 1980's. Our process is built using Fiberglass and High quality Acrylic Resins to pro­vide a waterproof walking deck sur­face that will withstand the tests of time. You will be impressed with its longevity and good pricing.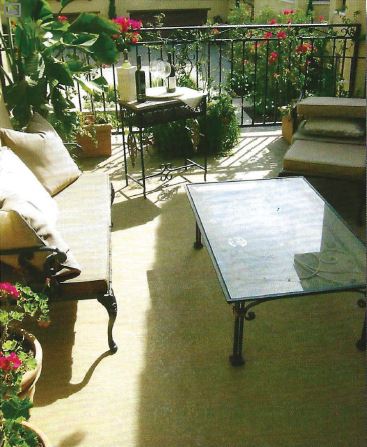 Protecting Your Deck Substructure
After you have waterproofed your deck surface, you want to make sure the joists and beams can hold up as well. You can use non-skid, self-adhesive flashing tape to protect the top of your joists, rim joists, beams, and the ledger board. Flashing tape will give you some protection from future water damage at a low cost.
Waterproofing the Space Under Your Deck
Aside from the benefits of sealants and flashing tape, deck waterproofing becomes even more more important when it comes to the space under a second-story deck because allowing water to leak into the room below would have disastrous results. Builders have tried to solve this problem by using a variety of techniques and materials. Many of them have installed under-joist systems that allow water to come through the deck boards, so it can be collected in a drainage system.
The problem with this approach is that the joists will continue to get wet. The drainage systems also created a place where water can get trapped, and these spaces would get so hot in the summer that it increased the chance for rot and degradation. Installing a roof deck sleeper will allow the material to breathe, which can help to mitigate the risk of water damage. But, you should avoid any that have been chemically treated (such as railroad ties), because they use substances that have been banned for residential use.
Some decking systems have built-in troughs that will pull water away from the deck, but they can be loud (especially if they're hollow). They can also come with more deck waterproofing challenges where it makes contact with the ledger board. Any gap that exists between the decking system and the house can create a space where water damage can occur.
One of the best approaches is to install an under-deck drainage system, which is installed under the deck surface. It's best to install it above the joists, because it will keep water from penetrating in these areas. This is especially true if you have an under-deck ceiling, because you'll need some way to redirect the rainfall.
If you're looking for one of the best deck waterproofing companies in Los Angeles, be sure to get in touch with the Fiber Coat Deck Company. We have a team of experts with years of combined experience, and we would be happy to speak with you!