Epoxy flooring is made from resin that is often used in residential, commercial, and industrial concrete floors. Not only does it have exceptional mechanical properties, but it can also offer a great deal of stability. It's even resistant to heat, which is why it's an ideal choice for these types of floors. The synthetic resin is installed on top of a concrete coating for decorative and protective purposes. It has different thermosetting layers that form a strong, permanent bond after it has been cured.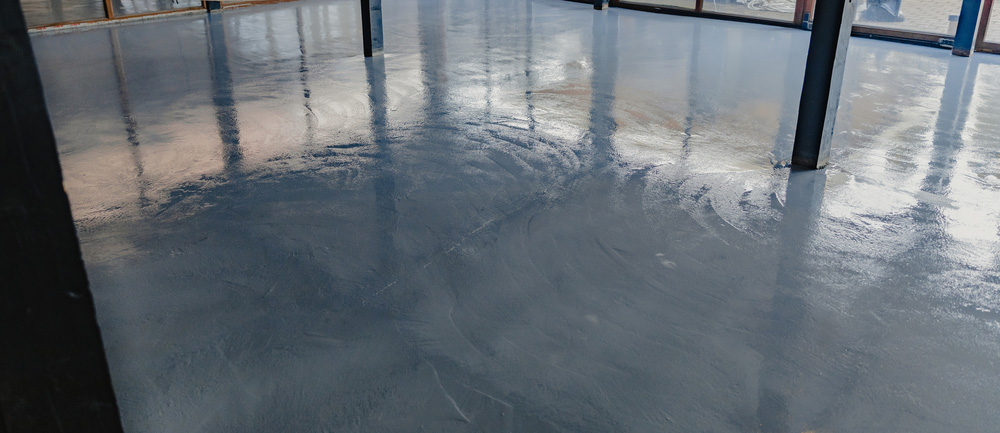 Benefits of Epoxy Flooring
A lot of companies and property owners choose epoxy flooring because it's both strong and easy to install. It's the perfect choice for floors that need to withstand more extreme temperatures, foot and machine traffic, as well as various chemicals and fluids without getting peeled or corroded through years of continuous use. Some of the industries that can benefit from epoxy flooring resin include:
Food processing
Electronics
Pharmaceutical
Meat and poultry
Distilleries
Dairy
Industrial
Manufacturing
Some of the other benefits of epoxy flooring can also include:
It has a seamless surface that's easy to clean — Because epoxy resin is poured, there aren't any seams, joints, or ridges (which is common with tile or any other type of flooring). That's why epoxy is a more sanitary flooring option. There are no cracks or crevices for dirt and bacteria to get into. It can even come with an anti-microbial additive, which can be beneficial for food plants and healthcare facilities.
It's resistant to stains and water — Epoxy flooring resin can hold up to stains and water. Unlike wood, laminate, or other types of flooring, it won't warp or stain when it's exposed to water. When there's a spill, it's easy to clean up.
It's cost-effective — The cost per square foot for epoxy resin is much lower than for other types of flooring. Not only will you not need to replace it for many years, but it also doesn't require a great of maintenance.
It's safer — An anti-slip coating can be installed on epoxy floors, so you won't have to worry about slips and falls. It's a great safety measure for areas that experience a great deal of foot or machinery traffic. Because epoxy flooring has a high level of visibility, you won't have to worry about cracks or bumps that can cause accidents.
Be sure to speak to a professional for more information about the benefits of epoxy flooring resin.
Types of Epoxy Flooring
There are several types of epoxy flooring, and each one will serve a different purpose. Here are the different types of epoxy flooring resin and how they can be used:
Self-Dispersing — This type of epoxy floor coating is extremely durable, which is why it's generally used in high-traffic areas where forklifts and other heavy machinery are commonly used.
Self-Leveling — This is a great option for both new and old concrete floors. It can create a very smooth surface that will hide cracks and other imperfections. This type of epoxy flooring can often be found in office buildings, showrooms, warehouses, and manufacturing plants.
Mortar — This type of epoxy flooring can be used to repair cracks on your existing floor before applying another type of epoxy flooring resin (such as an anti-slip coating). Areas that experience a great deal of traffic (such as production facilities, warehouses, and manufacturing plants) will use mortar epoxy flooring.
Graveled — Because it has colorful flakes that look like gravel, this type of epoxy flooring resin is a decorative and appealing option. It can also be a great choice if you want to have a brand or logo on your floor.
Electrostatic Dissipating (ESD) — Some commercial environments need to be free of static, and ESD epoxy flooring can prevent this type of electrical charge from building up. It's often used in labs, hospitals, as well in chemical and electronic equipment manufacturing facilities.
Vapor Barrier — In areas where moisture management or zero vapor transmission is important, this type of epoxy coating is the best solution. It can be applied directly to the concrete and can help to mitigate moisture development before any other type of flooring is installed.
Whether you need it for an industrial plant, a healthcare facility, or any other area used for commercial purposes, there are many types of epoxy flooring that can meet your needs. And if you're looking for one of the best places for epoxy floors in Los Angeles, be sure to get in touch with the Fiber Coat Deck Company.