If your HOA, hotel, or apartment complex has a public swimming pool, you need to know when it needs to be resurfaced. All pools will develop maintenance issues over time, which can include chips and cracks on the surface. Sometimes, these cracks can cause dirt and debris to build up. Rough concrete can cause discomfort or even foot injuries. Pool deck resurfacing is an easy and affordable way to make your concrete pool look and perform better. It will also make your pool safer and look newer. A good option is to cover the concrete surface with an acrylic overlay, which can add color, texture, and even slip resistance.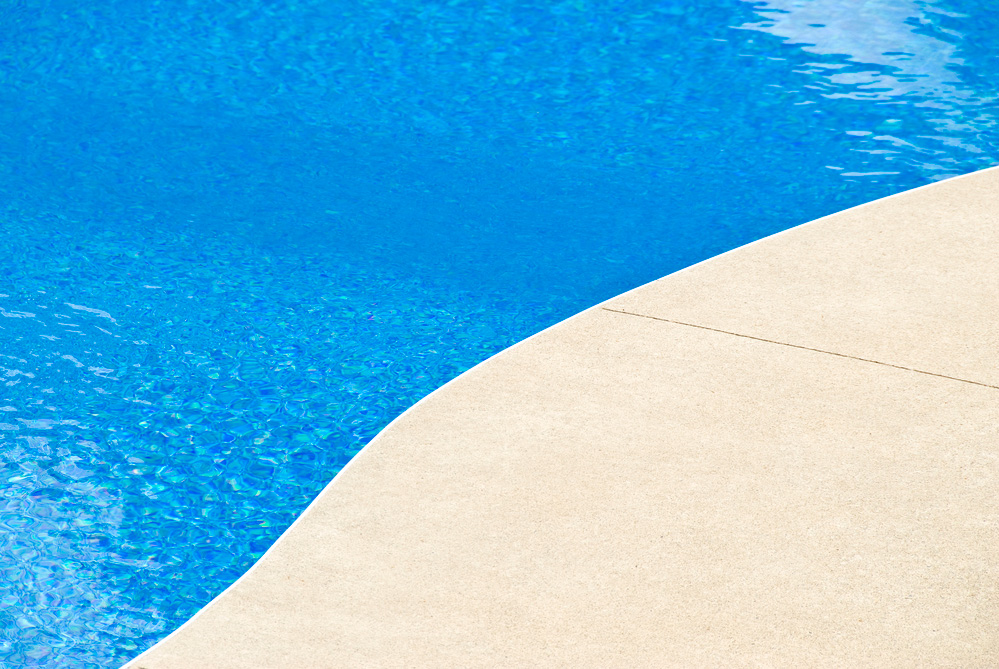 Why You Should Resurface Your Pool Deck
Here are some of the reasons why you should resurface your pool deck:
Gives Your Pool a New Look — One way to give your pool a fresh look is with a change in color, so people who are familiar with it will notice the difference. You can choose from a variety of colors, so it's easy to find one that will match the pool with the rest of your property.
Fixes Cracks and Chips — Pool surface chips and cracks need to be repaired for both safety and aesthetics, which is why you should inspect your pool deck surface every three to five years. If your pool deck has cracks and other damage, they can be easily repaired with etching, grinding, or with shot-based methods.
Makes Your Pool More Sustainable — Sustainability is a growing theme in today's business world, because it deals with efficiency on both a financial and environmental level. A hotel or apartment complex that uses more sustainable solutions will grab the interest of a more educated and sophisticated market. So if you use today's resurfacing methods and materials, you can make your pool more durable and easier to maintain.
Improves the Pool Experience — If your business is dealing with competition, taking steps to improve the pool experience is critical. Swimmers are attracted to a nice-looking pool that blends well with its surroundings, which can be emphasized with borders, colors, textures, and design patterns. Pool deck resurfacing will make it look more cohesive, which can help to convey a more caring attitude from management toward tenants.
Commercial properties need to take steps to make sure their pool doesn't have any maintenance or aesthetic issues. Be sure to speak to a professional for more information about pool deck waterproofing and resurfacing.
When You Should Resurface Your Pool Deck
The surface of your pool deck can give you a clue about what's going on underneath, and knowing how to spot signs of erosion or weather damage can protect your investment. Here are some of the clues that will tell you when it's time to resurface your pool deck:
Stains — This happens on pool decks more often than you think, If the concrete around your pool is white, it's only a matter of time before it happens. But, there are a lot of factors that will determine how quickly it will start to stain.
Flaking — This is a common problem on pool decks, and it often occurs because of moisture. Water overflow and transfer from your pool can cause the deck surface to get prematurely damaged.
Cracks — This can be a sign that the ground underneath your pool is moving, and these cracks can damage the joints lying under the foundation. If this was the case, your pool would be in need of some major remodeling. So, be sure to look for any signs of shifting.
Discoloration — This can happen for a number of reasons, but it's most often caused by sun damage. It can also happen because the paint wasn't properly applied and became discolored because of continuous exposure to pool chemicals.
Texture — Uneven texture can cause water to collect or seep into cracks on your deck's surface. Texture is important for preventing cracks, and it's one of the easiest repairs you can do to your pool deck.
Structural Damage — This is something you want to avoid at all costs, because it will be the most expensive of all pool problems. Cracks in the concrete can start to expand, and wood can start to buckle. Even your pool deck can become compromised.
If you want to keep your pool in good shape, having a regular maintenance and cleaning schedule is important. It can help you avoid any major refinishing projects, which can save you both time and money.
If you're looking for one of the best waterproofing companies in Los Angeles to help you with your pool deck resurfacing, be sure to reach out to the Fiber Coat Deck Company.