Horizontal surfaces that are exposed to the weather can be hard to waterproof, because the low slope can create areas of standing water. Freeze and thaw cycles in colder climates can create additional problems. Not to mention, the continuous amount of foot traffic that it must endure. Fortunately, there are products that can seal everything from pool decks to high-rise balconies. Whether it's a small patio or a large rooftop deck, the goal is the same. You want to direct the water flow away from the deck while keeping the surface dry.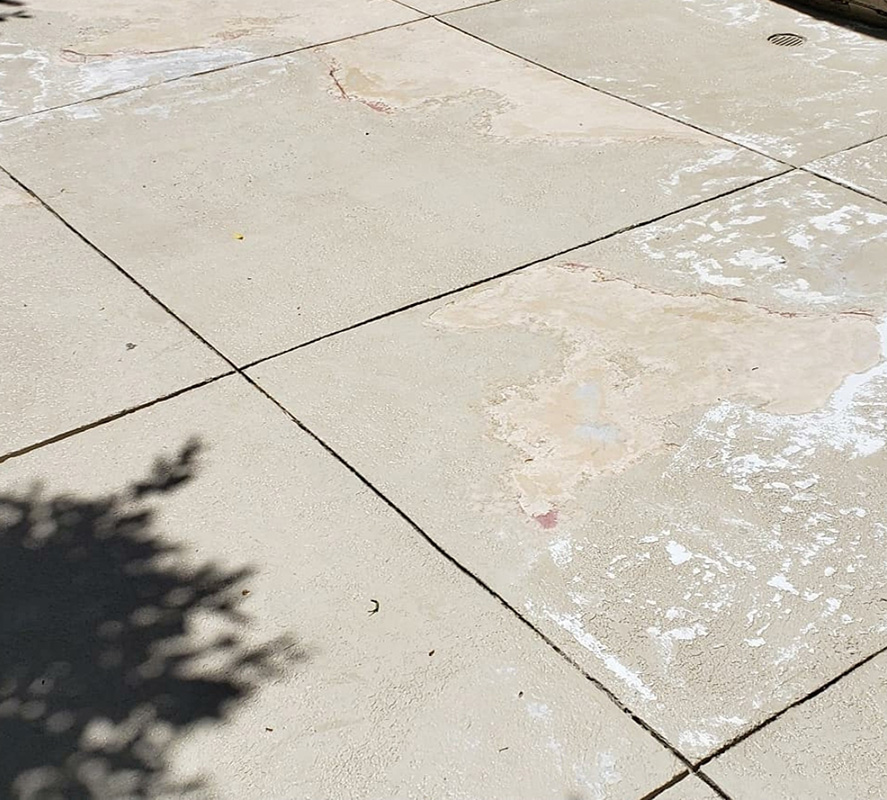 Corona Del Mar, CA
Spanish for "Crown of the Sea," Corona del Mar is a seaside neighborhood within the city of Newport Beach, California. Most of it includes all the land on the seaward side of the San Joaquin Hills located south of Avocado Avenue (which leads to the city limit), as well as the developing area of Irvine Terrace (which is just north of Avocado Avenue). Corona del Mar is known for having a plethora of beaches, tidepools, cliffside views, and village shops.
Some of the beaches in this area include the Corona del Mar State Beach, as well as Crystal Cove State Park (which is located south of Corona del Mar and can be accessed by paths that wind down a steep hillside). Other points of interest in this area include:
"Big Corona" Beach and Pirates Cove from Lookout Point
Sherman Library and Gardens
Fashion Island
Corona del Mar Cliffs in Newport Beach
At Corona del Mar State Beach (which is also referred to as "Big Corona"), you can enjoy swimming and a variety of other outdoor activities. The clear waters of Little Corona are great for snorkeling, as well as for finding sea urchins and anemones within the tidepools. You can even play a round at the Rancho San Joaquin Golf Course, which is open to the public from 6:15am to 6:00pm seven days a week.
The older section of Corona del Mar has closely-spaced, free-standing, detached single-family homes with different architectures (which run along Pacific Coast Highway). But, newer developments consist of ranch-style homes with expansive ocean views. This kind of picturesque landscape would be perfect for outdoor decks, which can give you a pleasant space for entertaining.
If you're looking for one of the best companies for deck waterproofing near Corona Del Mar, be sure to get in touch with the Fiber-Coat Deck Co.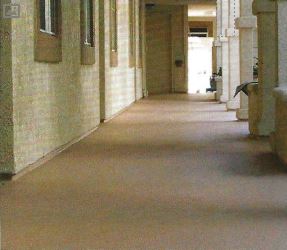 OUR WATERPROOFING DECK COAT PROCESS
Our coating process is an extremely tough, metal lath reinforced fiberglass deck coating system that is designed to be used over new and previously coated plywood and concrete walking deck surfaces. It provides a durable, waterproof deck surface that is resistant to UV degradation and freeze-thaw cycling, while providing a Class-A and one hour fire resistive assembly. Best of all, the system has been formulated to be the one of the fastest systems of it's type on the market, with typical installations being completed in 1-2 days; fast installation keeps labor costs down, customers happy, and construction schedules on track.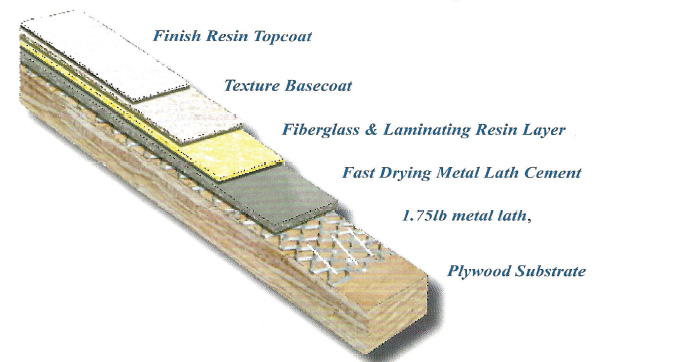 Our three-step deck coating system is designed to be used over virtually any walking surface. It can be in­stalled over new areas such as con­crete as well as previously coated plywood. We can also apply a coating over other deck coatings such as Magnesite, Diato, Elasto­meric, Epoxy Stone, tiled decks, etc. The composi­tion is a high quality water-based acrylic which allows it to dry fast and be walked on in between coats. This coating system has been applied to deck and stair sur­faces since the early 1980's. Our process is built using Fiberglass and High quality Acrylic Resins to pro­vide a waterproof walking deck sur­face that will withstand the tests of time. You will be impressed with its longevity and good pricing.
If you're looking for one of the best companies for deck waterproofing near Corona Del Mar, be sure to get in touch with the Fiber-Coat Deck Co.