Horizontal surfaces that are exposed to the weather can be hard to waterproof, because the low slope can create areas of standing water. Freeze and thaw cycles in colder climates can create additional problems. Not to mention, the continuous amount of foot traffic that it must endure. Fortunately, there are products that can seal everything from pool decks to high-rise balconies. Whether it's a small patio or a large rooftop deck, the goal is the same. You want to direct the water flow away from the deck while keeping the surface dry.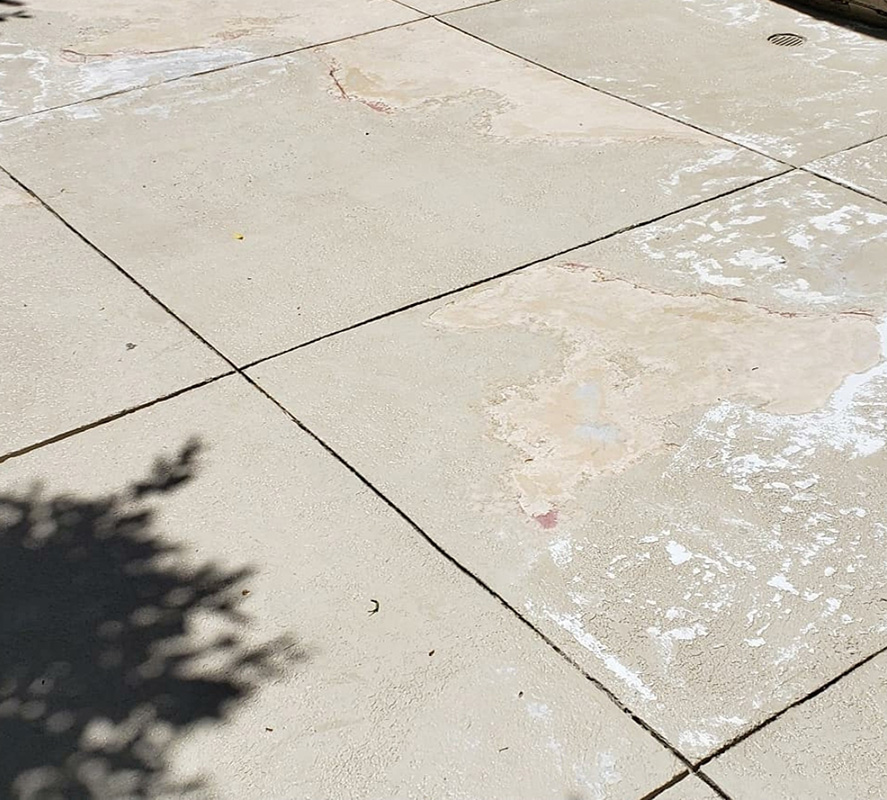 Brea, CA
Brea is a city in northern Orange County, California. The population as of the 2010 census was 39,282. It is 33 miles (53 km) southeast of Los Angeles. Brea is part of the Los Angeles metropolitan area.
Early on, the city was a center of crude oil production, but later was defined by citrus production. Brea is an important retail center because of the large Brea Mall and the recently redeveloped Brea Downtown. Brea is also known for its public art program that began in 1975, it has been used as a model for many other public art programs in the US. Here are a few notable places in Brea, CA.
Carbon Canyon Regional Park
Brea Mall
City of Brea Art Gallery
Brea Museum and Heritage Center
Chino Hills State Park
Improv Brea
Brea in Orange County and is considered by many to be one of the best places to live in California. The per capita income in Brea in 2018 was $44,317 and most residents living in Brea own their homes. In addition to the places listed above, Brea has a lot of restaurants, coffee shops, and small parks.
So, if you're looking for one of the best companies for deck waterproofing near Brea, CA, be sure to reach out to the Fiber-Coat Deck Co.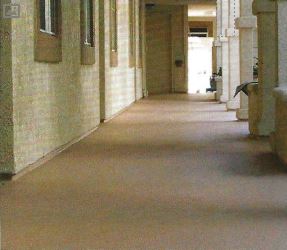 OUR WATERPROOFING DECK COAT PROCESS
Our coating process is an extremely tough, metal lath reinforced fiberglass deck coating system that is designed to be used over new and previously coated plywood and concrete walking deck surfaces. It provides a durable, waterproof deck surface that is resistant to UV degradation and freeze-thaw cycling, while providing a Class-A and one hour fire resistive assembly. Best of all, the system has been formulated to be the one of the fastest systems of it's type on the market, with typical installations being completed in 1-2 days; fast installation keeps labor costs down, customers happy, and construction schedules on track.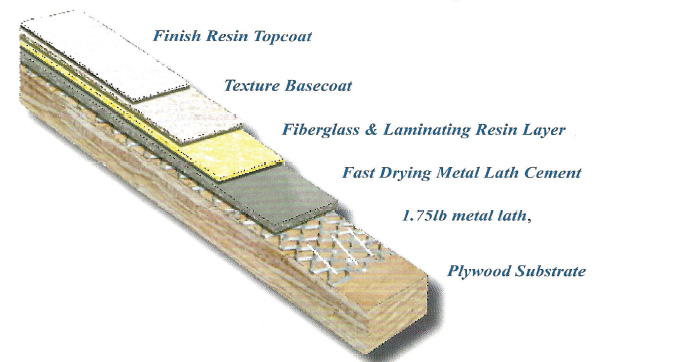 Our three-step deck coating system is designed to be used over virtually any walking surface. It can be in­stalled over new areas such as con­crete as well as previously coated plywood. We can also apply a coating over other deck coatings such as Magnesite, Diato, Elasto­meric, Epoxy Stone, tiled decks, etc. The composi­tion is a high quality water-based acrylic which allows it to dry fast and be walked on in between coats. This coating system has been applied to deck and stair sur­faces since the early 1980's. Our process is built using Fiberglass and High quality Acrylic Resins to pro­vide a waterproof walking deck sur­face that will withstand the tests of time. You will be impressed with its longevity and good pricing.
So, if you're looking for one of the best companies for deck waterproofing near Brea, CA, be sure to reach out to the Fiber-Coat Deck Co.