Decks can get beaten up on a regular basis. They can be exposed to sunlight, rain, and other exterior elements throughout the year, which can lead to accident-causing damage. According to the Consumer Product Safety Commission (CPSC), an average of 33,000 people a year get injured because decks, porches, railings, or staircases experience structural failure or total collapse (with 6,000 of them suffering from traumatic injuries). That's why you shouldn't ignore the warning signs and should take care of any problems before they become dangerous.
Here are some of the reasons to have your decking inspected.
#1: You See Rusted Fasteners and Connectors
You should look under your deck to see if the fasteners and connectors are still in good shape, because they play an important role in keeping everything together. All the nails, screws, and hangers are made of galvanized steel, but they still need to be inspected.
#2: There's Damage Caused by Insects
Any decks that have been made since the 1980's are made with lumber that has been treated with insect-resistant chemicals. But before then, they were often built with rot-resistant redwood. Out of the 50 million decks in North America, 20-25 million of them are at least 30 years old. House construction materials aren't usually treated with insect-resistant chemicals, so carpenter ants or termites can get into areas where a new deck made with treated wood is attached to the property. Once that happens, even the most structurally sound deck can pull away from the main structure and cause an accident.
You can look for this problem by paying attention when you first step onto the deck. It should be in the same position as it was when it was first built. If it has any give or you can see shifting from how it was originally connected, you should contact a professional to have it inspected as soon as possible.
#3: It Has Cracks
Normal wear and tear can cause wood to split, but some cracks can be an indication of a larger problem. If they're small, there's no need to worry. But you should still keep an eye on them. If you see any of them getting bigger or are around fasteners, it's a sign of weakness. Water can get into smaller cracks, which can cause them to expand. I You also want to pay attention to cracks located in the middle of a deck-joist span.
Decks are usually built on joists that are spaced 16 or 24 inches apart, depending on local regulations. The midpoint between each joist can be a spot for potential weakness, so any cracks located in these areas can be dangerous. Any deck board with a crack in that area needs to be replaced, so no one will step on that spot and go crashing through the entire deck.
Because decks have to endure a great deal of exposure to the elements, you should stain it at least every few years to keep cracks and other problems from occurring. You don't want to power wash a wooden deck, because it will rip through the fibers. Even if you stain it afterwards, the surface of the wood has already been weakened. Some light brushing at low pressure is good enough for cleaning a deck, but a lot of people will crank up the pressure so they can get faster results.
#4: The Wood is Rotted
A little bit of rotting wood may not seem like that big of a deal, but it's something that requires immediate attention. Rotted wood is like looking at bald tires. If one part looks fine but another area looks bad, there's still a problem. That's why staining it every few years is so important.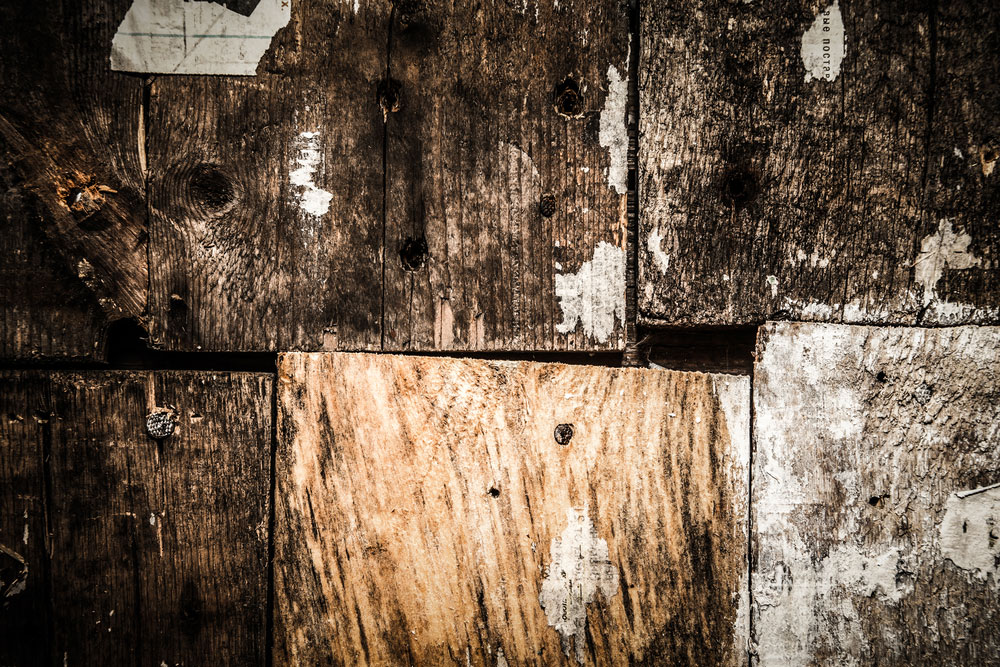 #5: The Deck Railing is Loose
The deck railing is more than just a place where people can lean on. It also gives the deck a border (like lines on a highway), which makes it an important safety feature. The average person should be able to lean against a railing and feel a little bit of give. But if it sways when you push on it, you should have it inspected as soon as possible.
Like any other stairway, deck stairs need railings. But while deck railings encourage people to lean on them, deck-stair railings are meant for grasping. It has to be strong enough for people to grab onto it for support, so it must be able to hold them up. Deck-stair railings don't have to withstand as much lateral force, but any swaying or wobbling is a cause for concern.
If you have a commercial deck in Los Angeles that you want inspected, be sure to reach out to the Fiber Coat Deck Company.